Top 8 reasons why you need to visit South Africa NOW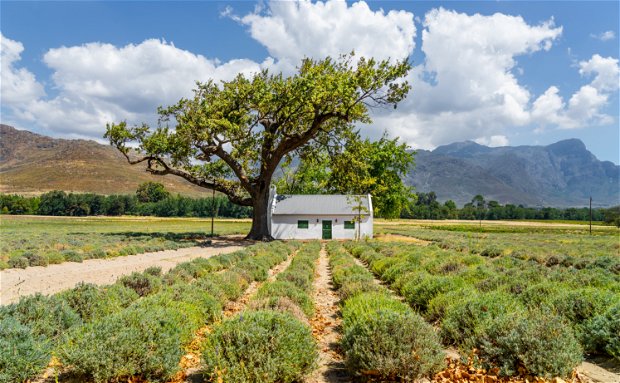 South Africa is famous as being a world-class safari destination, but did you know there's so much more to our incredible country than just wildlife? Keep reading to discover our top 8 reasons why you should visit South Africa NOW!
1.     Cape Town
 
Voted Africa's best city destination at the World Travel Awards 2022, Cape Town is a true jewel of Africa. Where a bustling, cosmopolitan city meets breath-taking beaches and the staggering beauty of Table Mountain. You could spend a month in South Africa's legislative capital and still never see it all! Our secret tip is to head north to the quaint town of Langebaan with its stunning azure lagoons.
 
Photo by Tobias Reich on Unsplash
 
2.     Food and wine
 
South Africa is well known for having some of the world's best wineries in the fabled winelands towns of Stellenbosch and Franschhoek. However, did you know it is also a mecca for foodies? From the freshly caught seafood on the West Coast and succulent Karoo lamb to Knysna oysters and ostrich in Oudtshoorn. Lovers of spice should also check out the traditional Cape Malay meals in Bo Kaap and a classic Indian-inspired bunny chow from Durban. South Africa's vast cultural diversity influences a whole host of rich flavours ready to explore.
 
3.     Staggering natural beauty
 
This topic deserves a whole blog to itself! As one of the most biodiverse countries in the world, nature lovers in South Africa are richly rewarded with countless places to visit. Spectacular mountain formations in the Drakensburg, fascinating wetlands in Kwa-Zulu Natal, beautiful beaches and ancient forests on the Garden Route as well as any number of impressive waterfalls, canyons and even deserts to explore. Don't forget to pencil in the famous fields of flowers in Namaqualand for a truly unique experience.
 

Photo by Lina Loos on Unsplash
 
4.     Affordability
 
As well as having globally recognised, five-star hotels and restaurants, South Africa also boasts a thriving backpackers' scene with budget experiences galore. For many, your currency will go even further when buying in rand, making even top-notch establishments excellent value for money.
 
5.     Climate
 
South Africa has one of the most pleasant climates in the world – rarely too hot or cold, the sun shines for most of the year meaning you are almost guaranteed to get your Vitamin D fix!
 
6.     Culture and history
 
Made up of a rainbow nation of diverse cultures, afficionados can experience everything from a traditional Zulu warrior dance to exploring quaint cottage towns developed by the French Huguenot. History lovers will be fascinated by historic battlefields, gold-rush towns like Pilgrim's Rest, iconic sites from the Freedom struggle such as Robben Island and the compelling Cradle of Humankind. A tour of Soweto – South Africa's most famous township – is not to be missed.
 

Photo by Nkululeko Mabena on Unsplash
 
7.     Adventure
 
If you are looking for an adrenalin buzz, look no further! As well as the highest bridge bungy in the world, thrill-seekers can enjoy canopy tours, horse riding, diving, hot air ballooning, paragliding, rafting, quad-biking and hiking to name just a few of the many experiences on offer.
 
8.     Wildlife
 
It would be a disservice to discuss the highlights of a trip to South Africa and not mention the wildlife. However, did you know there is more to explore than the (rightly) world-famous Big Five safari destinations of the Kruger and Greater Kruger National Parks? From epic ocean wildlife, including whales, sharks, turtles and dolphins, to almost 1,000 different species of birds. Not forgetting our very own natural penguin colony at the Cape…few places can boast lions, whales and penguins as part of their natural wildlife!
 

Photo by Casey Allen on Unsplash
 
Whether you are into wildlife and nature, adventure, culture and history, bustling cities or are just looking for an excellent value escape to the sun – South Africa has it all.

 
Cover Photo by Tiaan van Zyl on Unsplash | Words by Emily Whiting