Important Info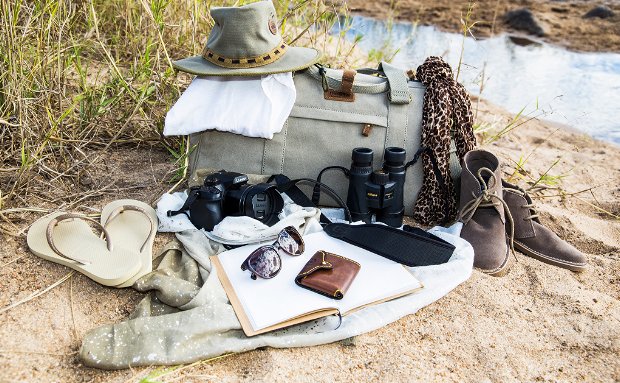 Check-In
Check-in is from 13h00 onwards
High tea will be served at 14:00
Game drive departure times:
15h30 in the winter months
16h00 onwards in the summer months
What To Pack
Here is a list of what to pack for your safari adventure:
Light cotton, neutral coloured clothing including shorts, long pants as well as short and long-sleeved shirts for summer months.
Long-sleeved neutral coloured shirts, trousers and warm jacket for the chilly winter months.
A good pair of trainers or hiking shoes.
Sandals to wear around the lodge.
A wide-brimmed hat.
Sunglasses.
Sunscreen.
Costume / swimsuit.
Camera, charger, spare memory cards, cell phone charger and binoculars.
The Klaserie Private nature Reserve is a malaria area. Please consult your doctor about the necessary medication requirements.
A sufficient supply of prescription medication.
We do supply swimming towels and international plug adaptors.
Directions
Distance from Johannesburg to Klaserie Drift Safari Camps is approximately 550 km's. Drive time is 6 hours.
Travel to Hoedspruit, utilising the Belfast / Lydenburg Road.
Road Directions from Hoedspruit to the Klaserie Private Nature Reserve 'Incheni' Entrance Gate:
From Hoedspruit take the road to Eastgate Airport / White River.
Approximately 7 to 8 km after leaving Hoedspruit, you will see a sign for the Eastgate Airport.
Turn left here and pass through the Guernsey control gate.
Travel for about 19 km (passing the Airport along the way) until you cross the Klaserie River Bridge.
Ahead you will see the APNR Control Gate.
Complete the register advising the gate guard that you are going to the Klaserie Private Nature Reserve.
Pass through the gate and immediately turn left onto the gravel road.
Travel 3, 8 km to the 'Incheni' entrance gate of the Klaserie Private Nature Reserve.
At the gate, fill in the register confirming you are staying at Klaserie Drift Safari Camps.
Please note that you will be required to pay an entrance fee, per vehicle, in cash (credit card facility is available).
Continue straight down the main road for 12.8 km until you reach the base of a cell phone tower.
At the cell tower, turn right.
Continue for 3, 4 km until you see a sign for Klaserie Drift Misava Safari Camps. Then follow the camp specific signs which will take you directly to your lodge.
PLEASE DO NOT USE THE GPS TO NAVIGATE YOU TO THE LODGE
GPS: -24.256069, 31.216044
Weather
SPRING: SEPT – NOV
Average Minimum: 18°C / 64°F
Average Maximum: 30°C / 86°F
SUMMER: DEC – FEB
Average Minimum: 23°C / 73°F
Average Maximum: 35°C / 95°F
AUTUMN: MAR – MAY
Average Minimum: 12°C / 54°F
Average Maximum: 26°C / 79°F
WINTER: JUN – AUG
Average Minimum: 9°C / 48°F
Average Maximum: 22°C / 72°F
Cancellations
Cancellations less than 45 days prior to scheduled arrival – 50% cancellation fees
Cancellations less than 30 days prior to scheduled arrival – 75% cancellation fees
Cancellations less than 14 days prior to scheduled arrival – 100% cancellation fees
No shows will be charged the full amount for the duration of the booking
Malaria
We are situated in a high-risk area. As such we supply mosquito repellent to all guests and the rooms have nets over the beds and mesh on the windows. We also hire professionals to spray the entire camp regularly and after all rain to reduce mosquito numbers around the lodge. Prevention is always better than the cure, so we advise our guests to take the greatest of care and consult a medical practitioner for further advice.