What is a vegan safari?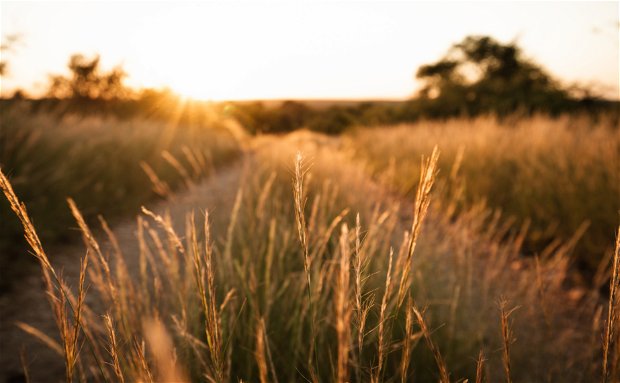 Have you ever considered taking a vegan safari? If you are vegan, you will know the meticulous planning that is often involved in taking a vacation. At Klaserie Drift, we've done the hard work for you so you can relax and enjoy nature, completely guilt and worry free. Read on to find out more about our luxury vegan safaris - including a specially designed plant-based menu full of mouth-watering treats!
It is no surprise that going on a luxury safari is at the top of the list of things to do for many animal- and nature-lovers. However, for those who follow a vegan lifestyle, it can be difficult to find a safari that aligns with their values. Add to that the constant frustration of having the same, unoriginal meals on the menu – finished, naturally, with a bowl of fruit – and the appeal starts to wear thin. Fortunately, at Klaserie Drift Safari Camps, vegans are able experience the beauty of the African wilderness without compromising on their beliefs or their holiday.
What is a Vegan Safari?
A vegan safari is a safari experience that is designed specifically for vegans. This means that all aspects of the safari, including the accommodations, activities, and food, are vegan-friendly. The goal of a vegan safari is to provide a safari experience that is in line with the vegan philosophy of not using animals for human purposes.
Accommodation
Comprising an earthy mix of natural woods, thatching grass rooves and soft, cotton fabrics, our luxury suites make use of authentic, African materials that are entirely vegan. We also source our complementary toiletries from eco-friendly and local, vegan suppliers who use minimal plastic in their product packaging. Designed with sustainability in mind, our suites are not only about avoiding animal products but also about reducing harm to the planet whilst creating a relaxing space for you to unwind and recharge.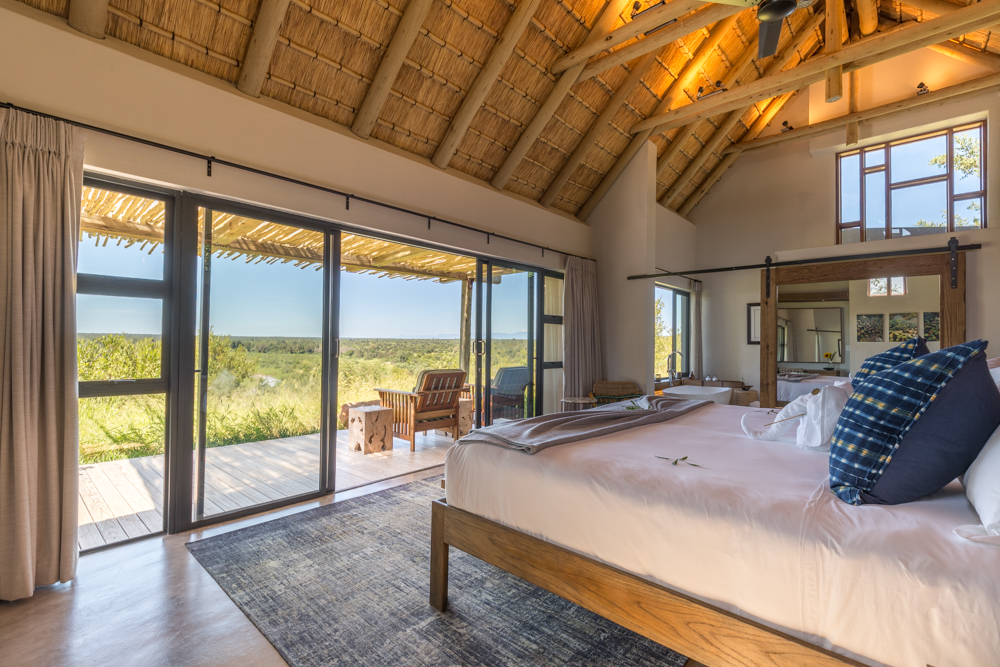 Activities
Your safari at Klaserie Drift Safari Camps includes game drives and nature walks into a completely wild, unfenced wilderness where animals are free to roam and come-and-go as they please. Based on the principles of ethical guiding, our field guides are constantly reading the behaviour of the animals to ensure their boundaries are never pushed when being viewed from the game viewer. The welfare of our wildlife is always of paramount concern, which also means animal interactions will never happen here.
Food
Our talented chefs have trained with a nationally-recognised vegan hospitality consultant, designing a delectable menu to rival any top restaurant. We also stock a selection of local, vegan wines and beverages to complement your meal, or simply enjoy at the bar or by the pool. Furthermore, many of the herbs and vegetables eaten at Klaserie Drift are grown at our camp, meaning our produce is extra fresh and reduces the carbon footprint of your safari at the same time. Have a look at just a few of the mouth-watering options available throughout your stay:
Breakfast:
Flap Jack stack with Tempeh Bacon, Banana and Agave Syrup
Tofu scramble served on toasted ciabatta with smashed Avo and homemade Vegan Mayo. Topped with carrot slivers and hemp seed garnish.
Lunch:
Balsamic glazed vegetable skewer, Crustless tofu quiche with spinach, tomato and vegan cheese, butternut salad
Vegan meatballs, roasted butternut balls with hummus, beetroot and citrus salad with mint
Vegan vanilla sponge cake or Passion fruit tart
Dinner: 
Moroccan spiced stuffed squash
Vegan potjie (a South African speciality similar to a stew or curry) with basmati rice
Cauliflower steak with Zucchini & lime sauce 
Rooibos infused poached pear
Home-made Vegan Carrot cake with cashew cream icing and walnut crumble
At Klaserie Drift Safari Camps, protecting nature and wildlife is at the heart of everything we do so, vegan or not, you can be sure of a sustainable, eco-friendly safari that surpasses your every desire. To learn more about our vegan safaris, get in touch with us today! Your guilt-free, wildlife adventure is just a click away…
Words by Emily Whiting | Photos Davidyawalker and Dean Productions