What will I see on safari?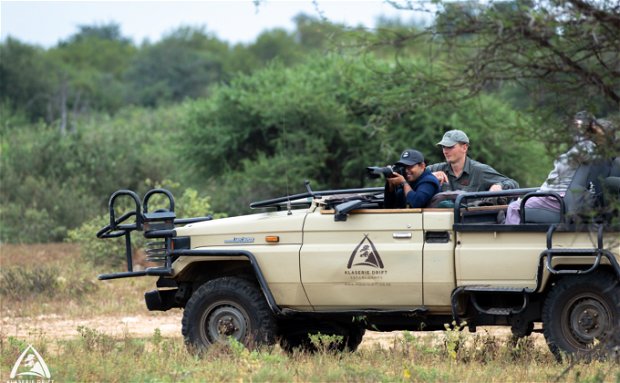 For many people researching their first trip to South Africa, a common question is "What will I see on safari"? The answer actually depends on a lot of factors. So, we're here to unpack it for you and tell you what you can expect.
Location
Location is one of the biggest factors affecting what you might see on safari. Not all reserves are large enough to host the 'Big Five' – lion, leopard, elephant, buffalo and rhino – whilst other don't have the right habitat for it. Some places are well-known for their magnificent migrant birds, whilst others might have rarities like African wild dogs or even aardvarks. Location is the first thing you need to consider when planning a safari!
 
Klaserie Drift Safari Camps is located in the Klaserie Private Nature Reserve, the largest reserve in the Greater Kruger. As an unfenced wilderness that adjoins the Kruger National Park, these together create a combined wildlife haven of more than 2 million hectares where animals are free to roam and live completely wild lives. Naturally, a vast diversity of wildlife can be found in this iconic nature reserve – including the Big Five, African wild dog and more.
Time of Year
The time of year that you visit also plays a factor in what you might see on safari. For example, when it comes to birds, certain migrant species are only present during our summer months. In terms of megafauna, the dry season will typically offer more opportunities for sightings. Here in the lowveld of South Africa, our dry season coincides with the winter months. Between June and September the bush is less dense, making it easier to spot animals who will also tend to congregate more at the dwindling waterholes.
However, don't let this put you off a Summer visit! This time of year will typically bring in larger herds of wildebeest, zebra and cute baby impala with the fresh grass, leading to fantastic predator sightings. It's also the most beautiful time of year, with lush greenery in every direction and the magnificent Klaserie River in full flow.
The Lodge
The lodge itself also plays a factor in what you might see. The local positioning of the lodge, even if they are located in the Greater Kruger, is highly important. Are they in a high-traffic location near a large river or are they out in a drier area, where wildlife is less abundant? Do they allow their guides to off-road in order to secure sightings? Do they start their safaris early in the morning, when predators are most likely to be active? Do they have a large enough traverse so that you aren't driving the same roads each day, hoping for something different?
At Klaserie Drift, we are located right on the banks of the spectacular Klaserie River – a magnet for elephants, game animals and the predators that seek them. There's a reason the iconic River Pride of lions has chosen the terrain surrounding our lodge as their core territory! With highly experienced guides adhering to an ethical off-roading policy, plus those crisp, early morning starts, we have designed our game drives to give our guests the best possible chance at seeing some incredible sightings during their stay.
A bit of Luck
Unfortunately, what you see on safari is never a guarantee. Nature is unpredictable – which is one of the many reasons why we love it so much. The thrill of spotting a leopard in a tree, African wild dogs on the hunt or a rhino calmly grazing right by your safari vehicle wouldn't be quite as special if we had guaranteed it was going to happen. Luck (and a lot of ranger skill!) therefore has a part to play. It's also one of the many reasons that many people keep coming back – knowing they will have an entirely new set of experiences to relish in each and every visit.
With all that considered, what exactly will you see on a safari at Klaserie Drift? Obviously, we can't tell you for sure! However, the majority of our guests are fortunate to have at least one, and sometimes multiple, sightings of the Big Five during their stay. Our prime location boasts a high concentration of both leopards and lions, as well as a roaming pack of African wild dogs that moves through the area. Giraffe, hippo, wildebeest, kudu, zebra and all sorts of other game weave through the bushveld amongst enormous herds of elephants and miserly buffalo bulls.
In line with our policy on an immersive nature experience, our passionate guides will also fascinate you with stories about the small things to be found here. From our beautiful and abundant birdlife to the intriguing lives of termites and even medicinal qualities of our plants and trees, there is so much to discover that no day is ever the same.
Thus, when answering the question 'what will I see on safari'? Our answer is, you will see stunning African landscapes and breath-taking sunsets like nowhere else. You will see colourful birds, magnificent trees and more truly wild animals than ever before. Whether it's lions on a kill, elephants swimming gleefully in the river, a leopard marking his territory – or even all three - you will see and experience moments that will stay with you for the rest of your life. That is our guarantee.

 Words and photos | Emily Whiting