What is a typical day like on safari?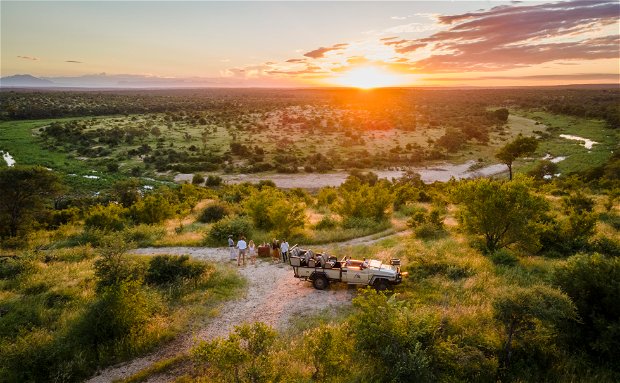 Ever wondered what a typical day on safari at Klaserie Drift Safari Camps looks like? Get the lowdown in our latest blog post...
A question we are often asked is, what is a typical day like on safari? Well, first of all, the beauty of nature is that no two days are quite the same. The rush of heading out into the wild is not knowing what might be just around the corner – from a magnificent pride of lions to a gentle bull elephant or even a shy kudu peeking through the leaves. One minute you might be absorbed in the fascinating world of termites and the next, chasing down a leopard after hearing its call.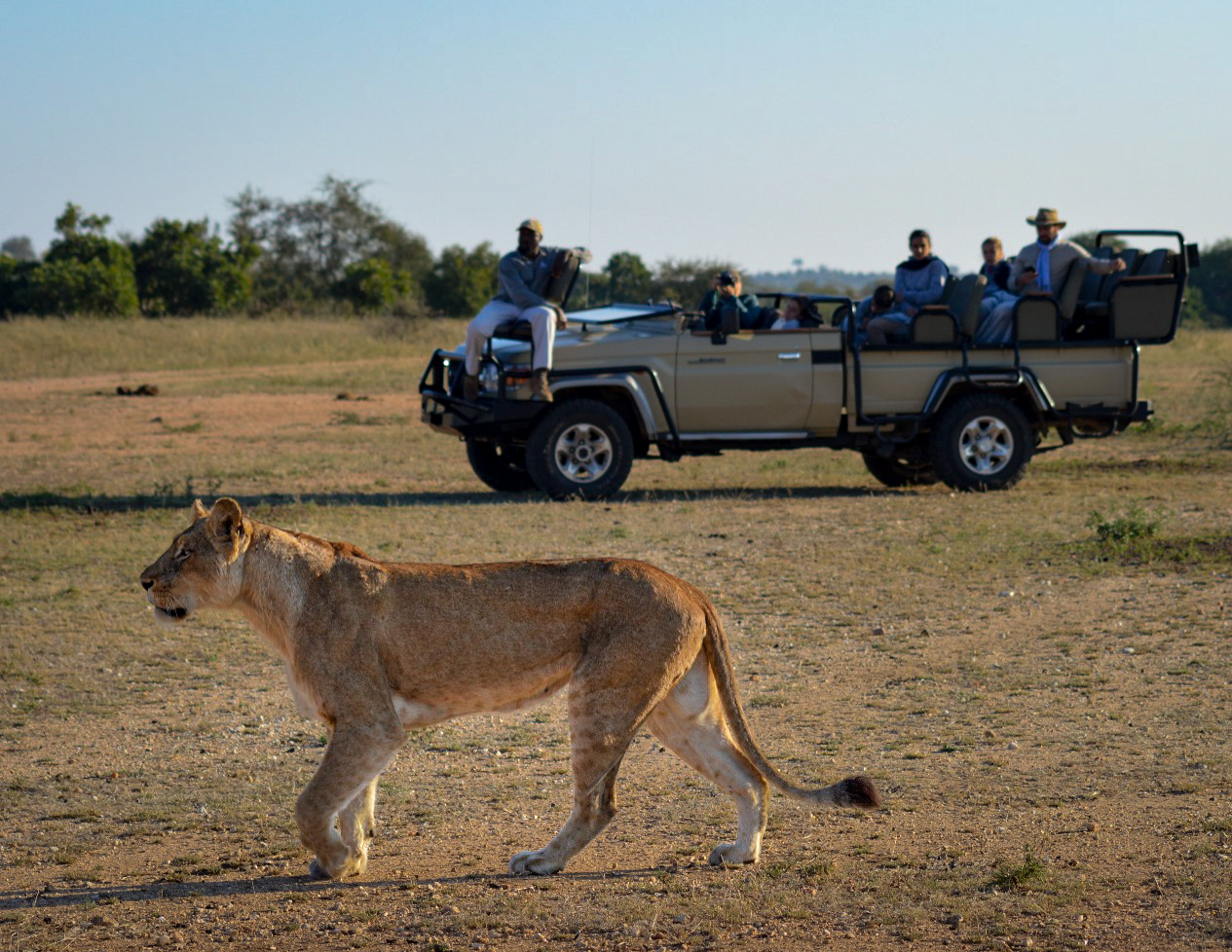 However, there are a few things that you can expect from your day-to-day safari experience. A typical day on safari begins early, before sunrise, with freshly brewed coffee and home-made rusks and cookies courtesy of our talented chefs. As the sun slowly begins to creep over the horizon, your experienced guide will usher you into your game vehicle – it's time to see what lies beyond the camp!

 From following up on tracks and signs, to absorbing the incredible sights and sounds of nature, your guide will take you on an adventure in the Big Five wilderness of the Klaserie Private Nature Reserve. These early hours are the best times to spot elusive predators such as leopards and lions that are often most active in the cool of the morning. After roughly three hours of wildlife watching, and a refreshing coffee break in the bush, you will return back to camp in time for a delectable breakfast of a continental platter and hot specials made to order.
 

At this point, most guests take advantage of the quiet, luxury suites for a well-earned rest. However, you can also enjoy the rimless swimming pool boasting panoramic views over the Klaserie river. After that, why not relax at our private gin deck with a book from our library, book a rejuvenating massage with our on-site therapist or simply grab a cocktail and sit by the waterhole to see who pays a visit?

 In the early afternoon, a light lunch precedes preparations for your second thrilling game drive of the day, this time featuring the stunning African sunset with a chilled sundowner and tasty, South African snacks. Arriving back at the lodge some hours later, having savoured the tranquillity and special nature of the wilderness by night, you will be greeted with a gourmet, three-course dinner beneath the stars.

Your typical day on safari ends gathered around the glow of a fire, sipping on a glass of local wine, sharing stories and listening to the calls of hyena and other nocturnal creatures as they wake up the night. Retiring to your suite once more, you'll want to gather your energy and prepare for another day of adventure and discovery at Klaserie Drift Safari Camps.
 
Klaserie Drift Safari Camps offers a unique and authentic safari experience, with an emphasis on sustainable tourism and providing a luxury home-away-from-home in the heart of the Greater Kruger National Park.
Words Emily Whiting | Photos Rogan Kerr