June 2022 Sightings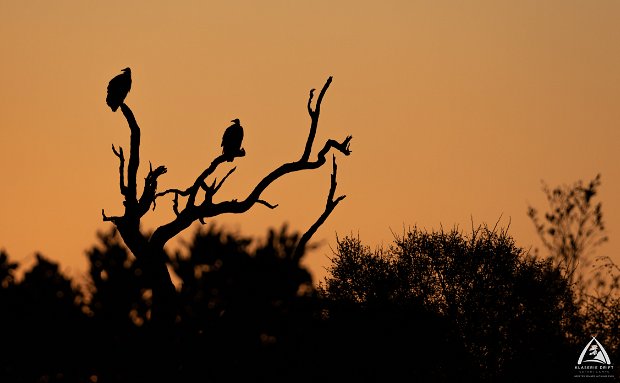 The lions and leopards of the Klaserie have not disappointed this month - with many wonderful sightings of both species, spoiling our guests with a whole trove of unforgettable memories. Late rains have splashed shades of green amongst the largely yellow grass and even caused a few flowers to bloom unseasonably. Keep reading to discover some of our favourite moments from June.
Lions
The incredible River pride continues unabated with a core group meandering between 17 and 25 individuals whilst the newest cubs, now 4 months old, are mostly seen with a small breakaway of up to 10 females and sub-adults. Hosi and Socha proudly patrol their prime territory along the Klaserie river and the eldest sons still appear to be floating in and out of the fold. At over 3 years old now, it is a wonder that the dominant males haven't sent them marching for good yet. As they say, lions cannot read the textbooks so we watch and wait to see if there is some other plan afoot. Perhaps fathers and sons will join in a super-coalition? Or perhaps they are just happy to have an extra pair of paws for now…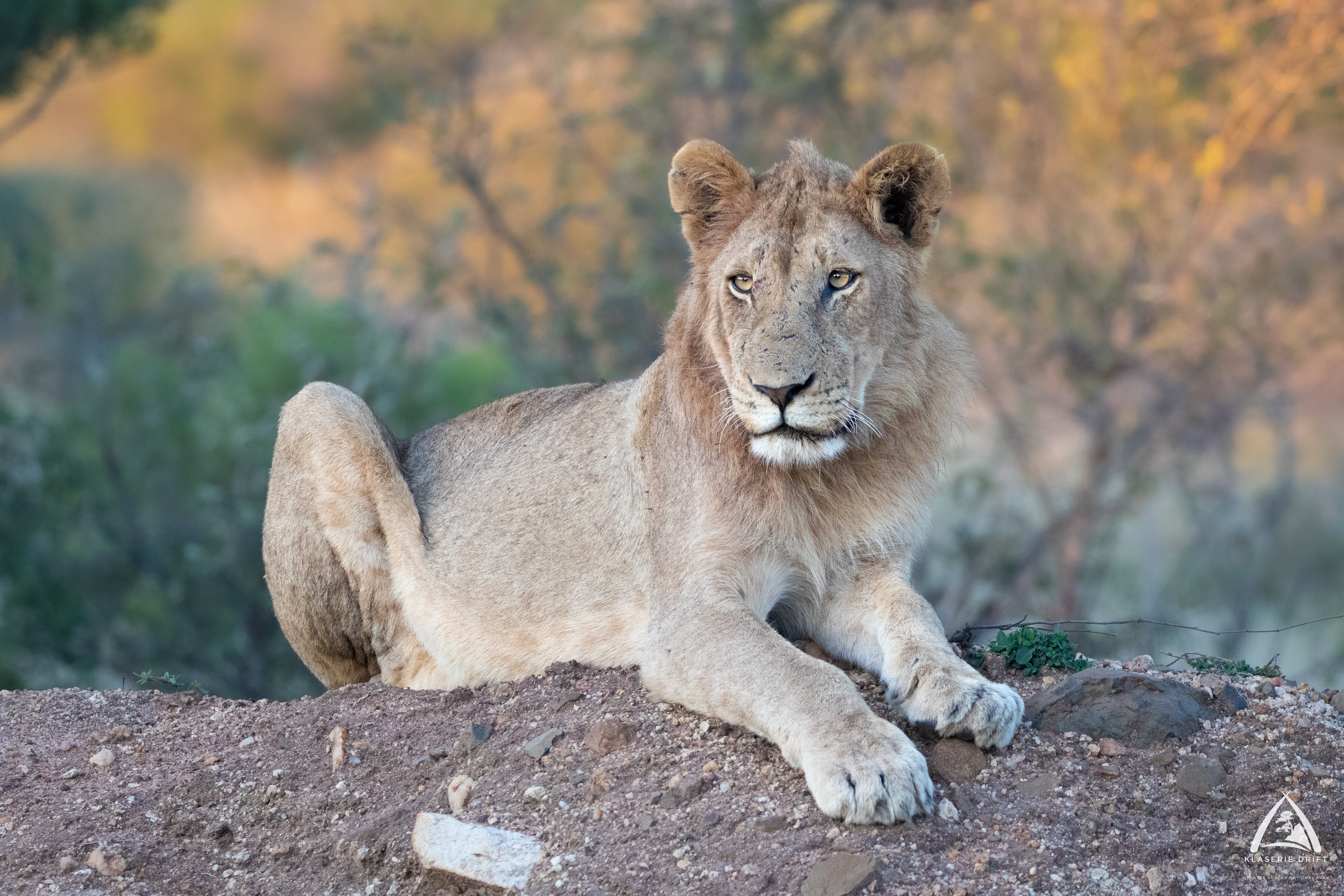 One of the two-year old sub-adult males
One of the most special moments of the month was spending time with the 3 youngest cubs and their cousins as they played and interacted in the early morning. At one point, the breakaway group began roaring and, as if from nowhere, a second pride called out their reply just a couple of kilometres away. Upon investigation, the rest of the River pride was located by the Misava airstrip bringing our total to over 30 lions for the safari! The close proximity of the groups strongly suggest that the splits are not yet permanent so, once again, we wait for time to reveal all.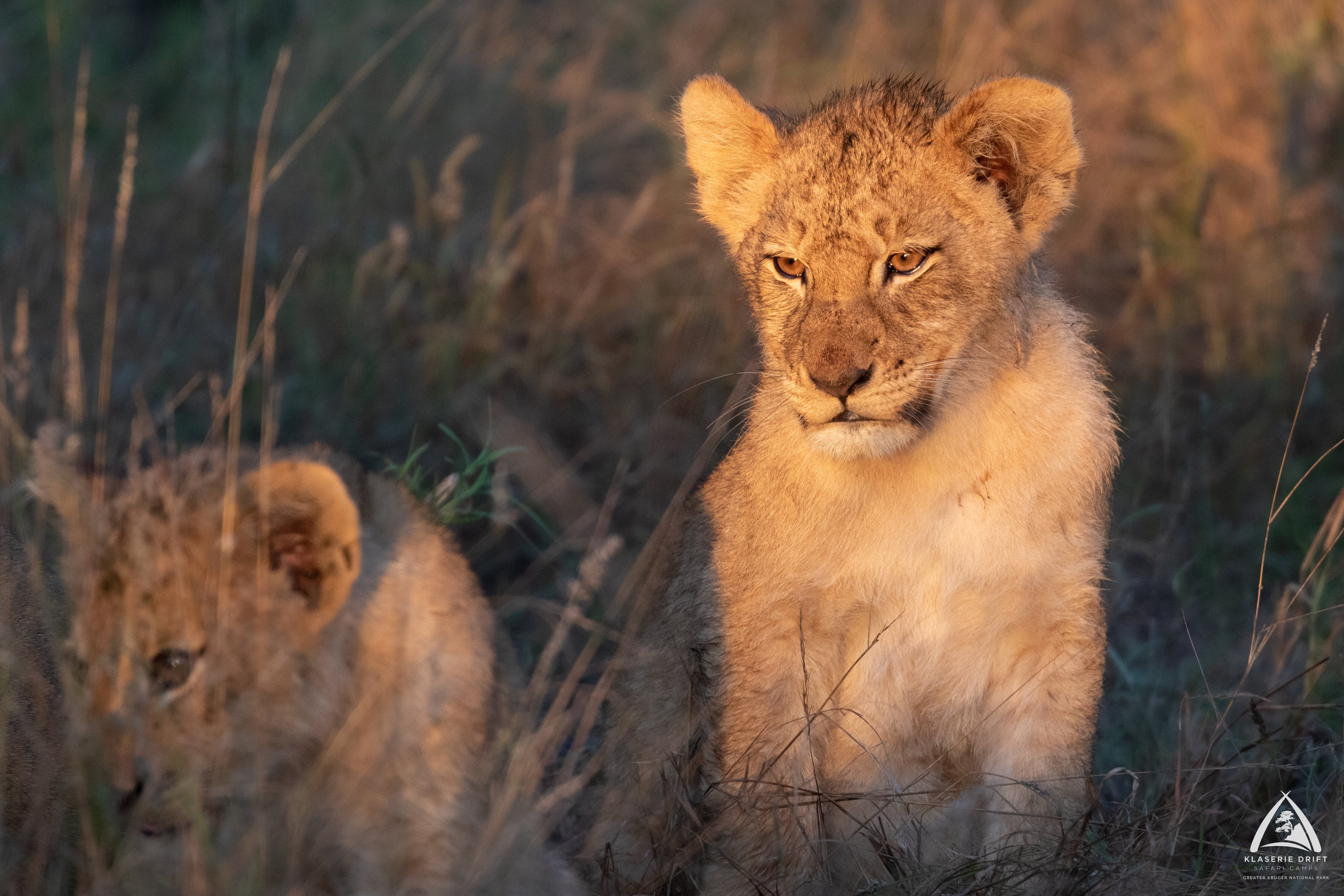 The youngest cubs in the pride
Leopards
It was leopards galore this June with multiple, fantastic sightings of almost all of our spotted characters. Manzi, in particular, proved a superstar for the month having been located with an impala kill and her two growing cubs in tow - resulting in several days of blissful sightings. The reserved Island female and daughter Marieps still patrol the terrain close to Misava Safari Camp, with the latter being seen for the first time with her very own impala kill - a sure sign she is making a success of independence.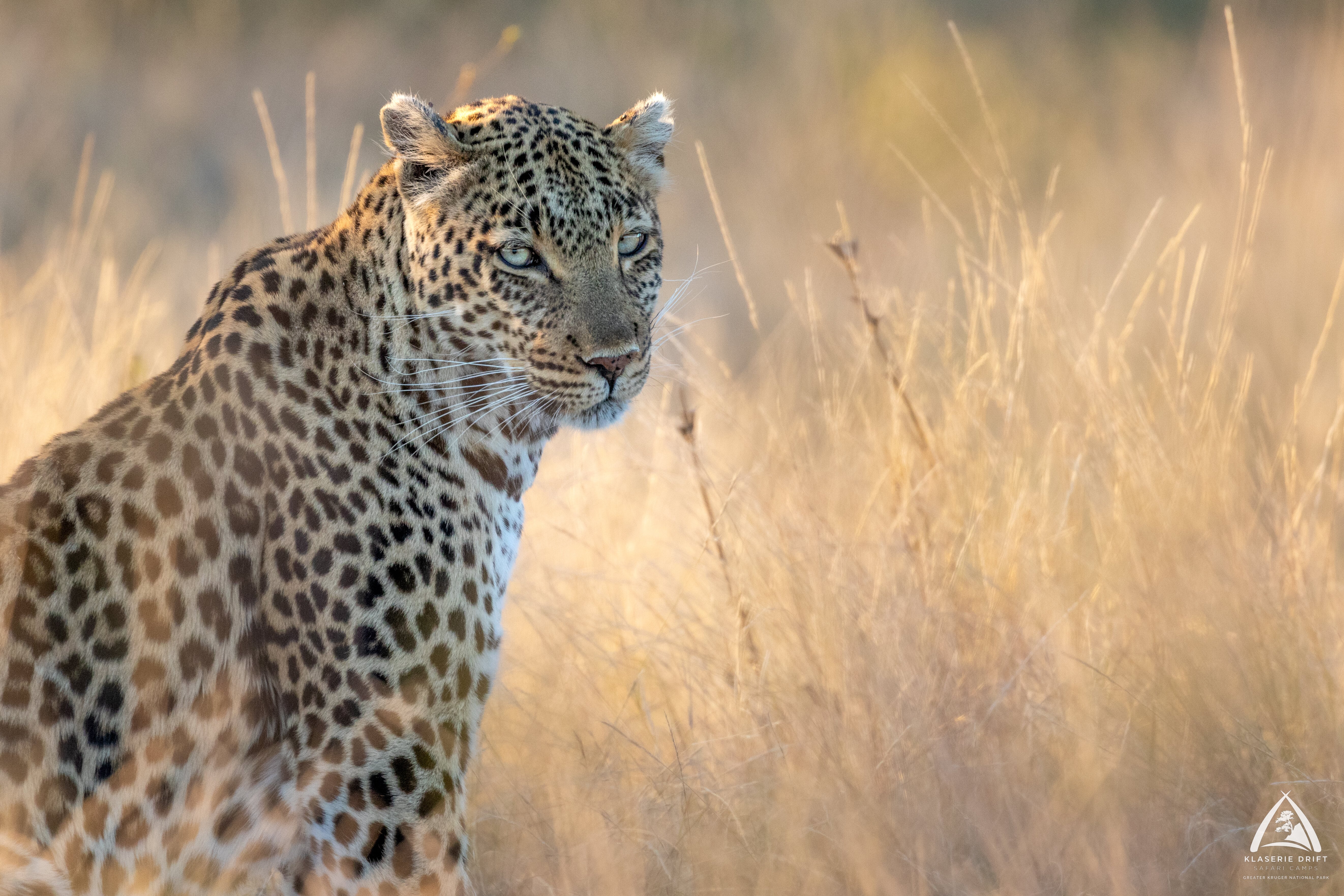 Manzi
The impressive Pale Male remains at the helm as the undisputed king of leopards, whilst a wonderful sighting of the long departed male formerly know as "Alex" was a treat indeed. Born and raised within our traverse, this charismatic male now cuts a different picture altogether and is clearly thriving as a dominant male further to our north-west.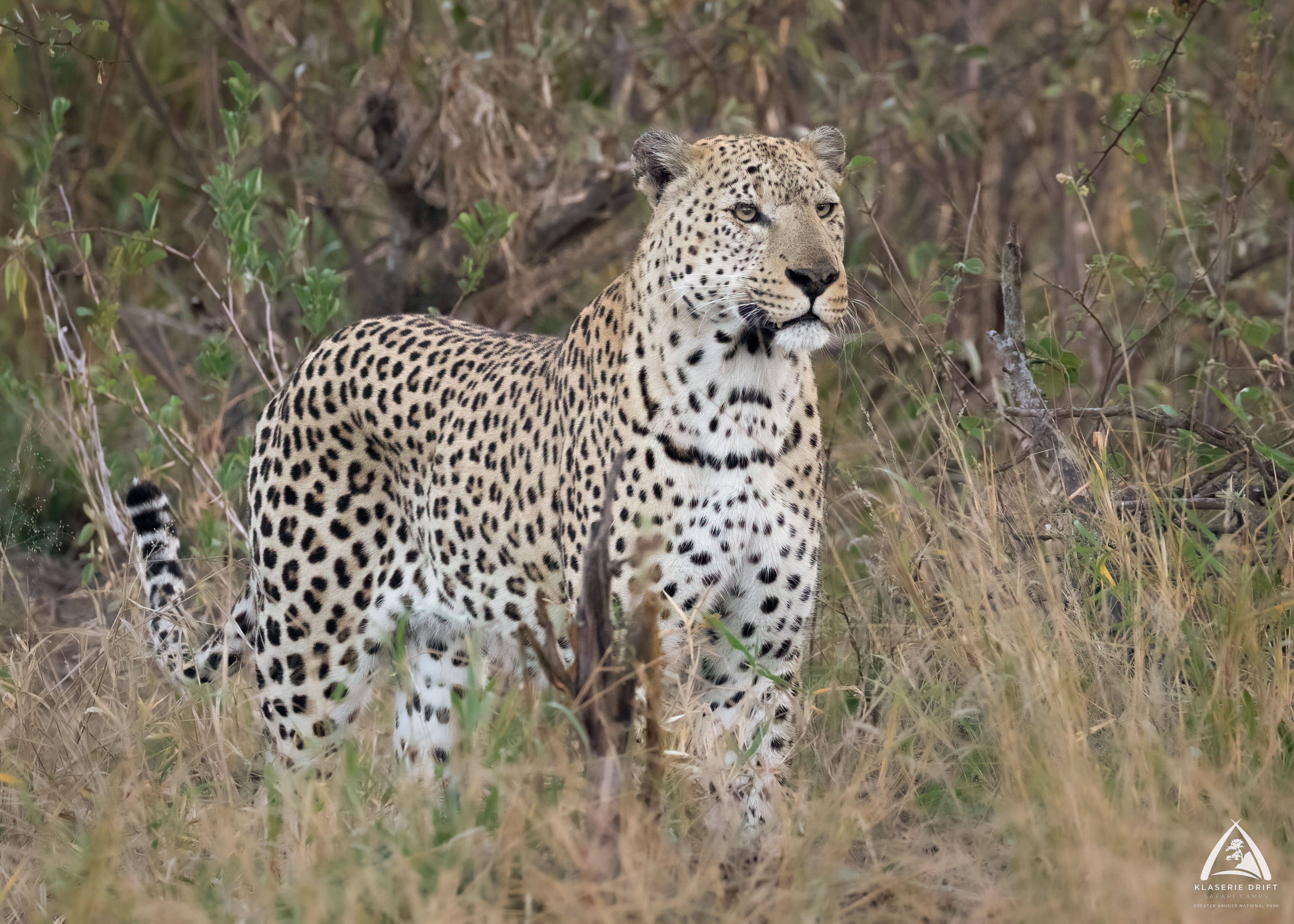 The Pale Male
Lastly, we were thrilled to enjoy many sightings of the much-loved Saseka female. Having suffered a terrible leg injury recently, we are very pleased to report it has fully healed with just a small scar betraying that it was ever there at all. On one occasion she was located up a Marula tree with an impala kill when, haphazardly, she dropped her meal to a waiting hyena below. Small in nature, Saseka chose not to challenge her rival and instead waited patiently up the tree, constantly vigilant on the opportunistic scavenger below. For half an hour we sat with her until, finally, the hyena decided to take a rest under a small bush. Her moment apparent, Saseka snuck out of the tree and quickly stole back a leg from the remains - a small recovery on her silly mistake and an exciting afternoon for our lucky guests!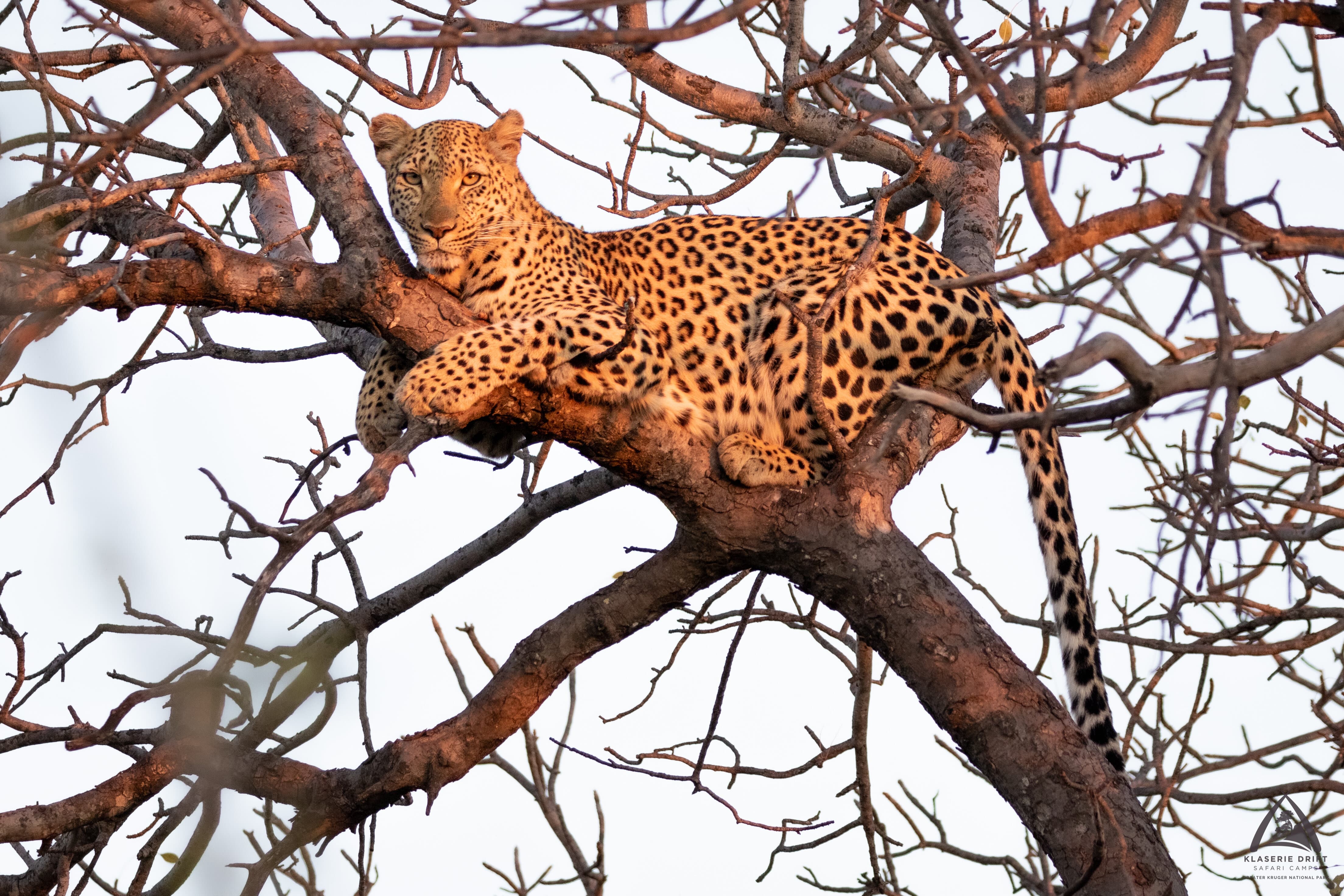 Saseka waiting for the hyena to move away from her kill
Other sightings
A sure sign that winter is in full flow is the overwhelming return of countless elephants to the Klaserie River, including a young female spotted alone with an almost newborn calf - a precious moment indeed. Buffalo, rhino and even 3 endangered African wild dogs also provided us with hours of wildlife watching and entertainment. Lastly, the two young cubs at the hyena den are thriving under the guidance of their experienced clan. It looks like they won't be the youngest members for much longer though, as one female is heavily pregnant and set to pop any time!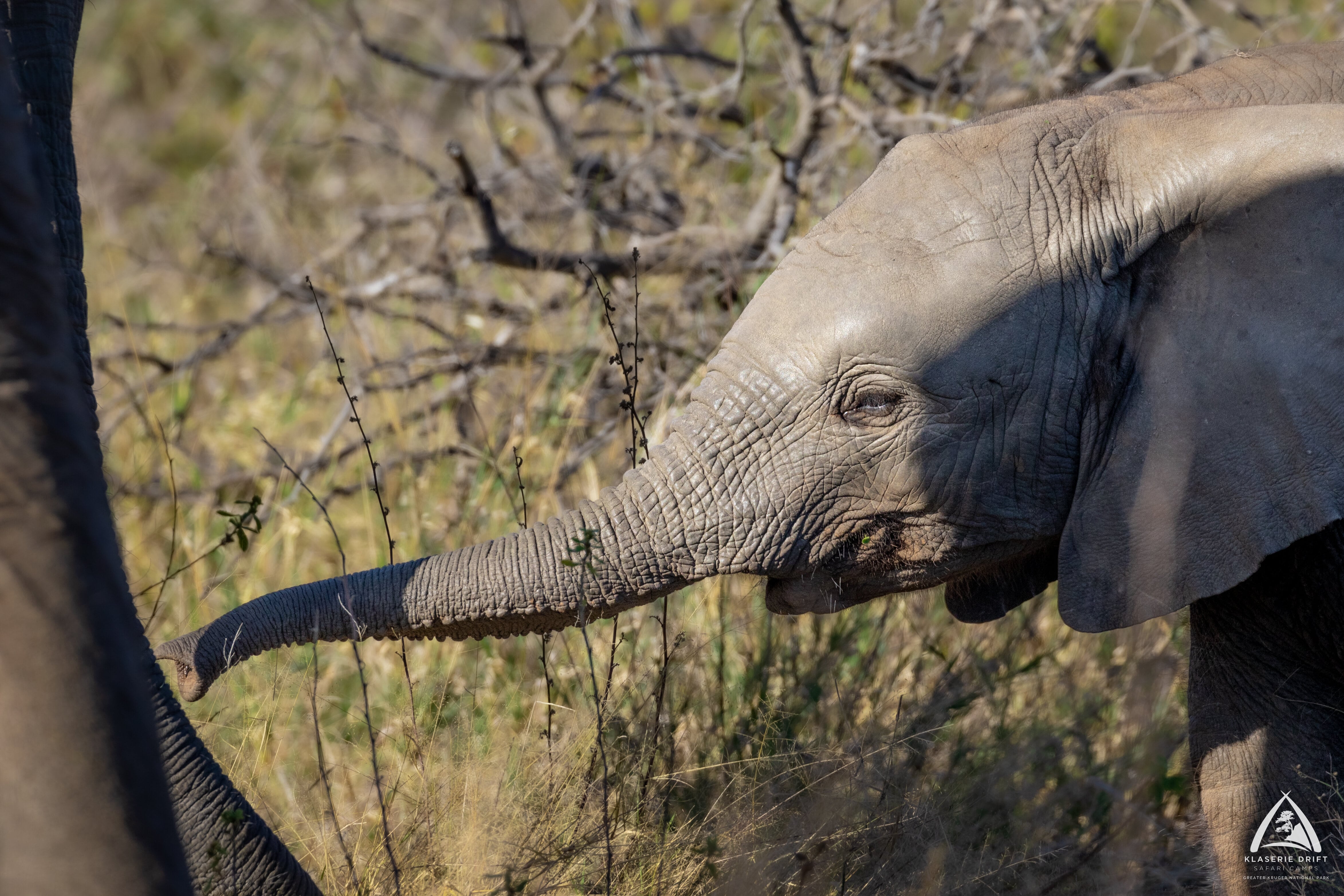 As always, the bushveld continues to excite and surprise us at every turn. If you want to come on safari and stand a chance to meet our Klaserie characters, get in touch today!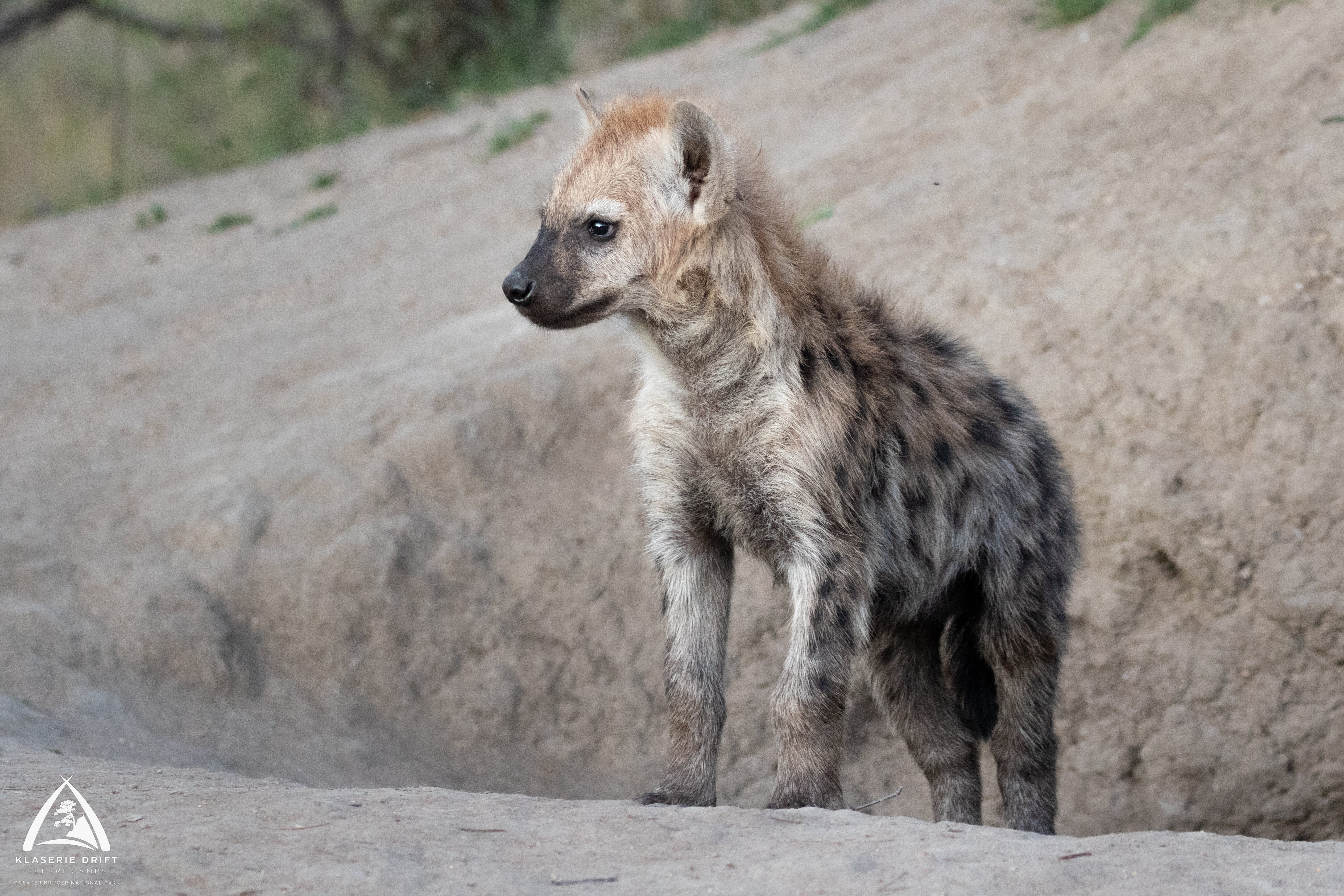 Words and photos by Emily Whiting