New year, New you!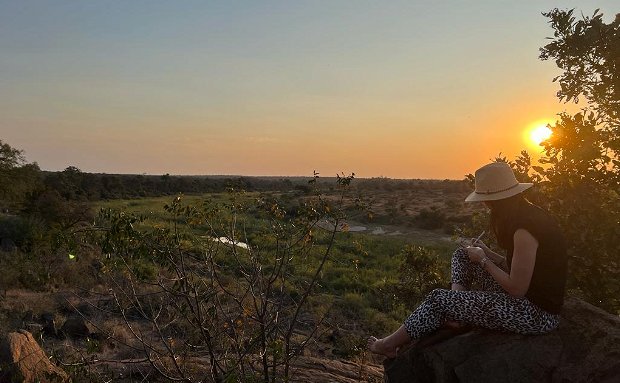 The new year is just around the corner and, with it, comes a host of positive resolutions and commitments to changing our lives for the better. As the world becomes more chaotic and connected, we find ourselves busier than ever – but are we happier? Studies have shown time and again that one of the best ways to increase wellbeing and happiness is not buying a new phone or getting that promotion, but simply spending time in nature.
Whether it be relaxing in your back garden, hiking in a local park or on safari deep in the wilderness, making time for grounding yourself with nature has never been more paramount. As the zen saying goes, "you should sit in nature for 20 minutes a day…unless you are busy, then you should sit for an hour". Allowing our minds to disconnect from the rush of daily life and submit to the slow rhythm of the earth has been proven to relieve anger, anxiety and stress, to lift mood and even facilitate concentration 
Getting back to basics is also able to bring balance back to our inner worlds. Klaserie Drift is set in the heart of the Greater Kruger National Park, offering a truly immersive experience in the midst of a pristine wilderness. Here, guests can spend time making precious memories with their loved ones and discovering an entirely new connection to nature, each other, and themselves.
For those looking to elevate their stay, our exclusive Yoga and Wellness Safari combines the ancient practice of breathing, flexibility and mindfulness with walking safaris and game drives in the Klaserie Private Nature Reserve. Following the natural circadian rhythm, eating healthful, wholesome meals and taking time to explore our deepest thoughts against the back drop of nature is a renovating experience like no other.
Alternatively, guests can also release their creative side on our private Writing Safari guided by a professional writing mentor and theatre director. Drawing inspiration from the dramatic landscapes and calming sounds of the wild, this unique safari experience is designed to free your mind from the confines of daily life and unlock your imagination.
Whatever your goals for 2023 and however you choose to spend your time, making a commitment to grounding yourself in nature for just a few minutes every day should be on your list. It's time to restore and energise your mind, body and spirit through the transformative power of nature.