January 2022 Sightings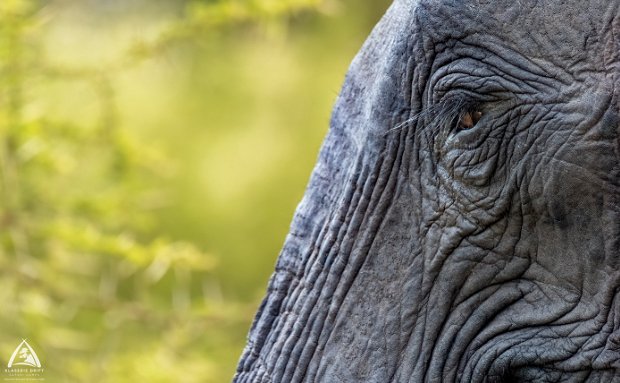 A new year brings a new start to the reserve and, with it, a rush of rainfall that caused the mighty Klaserie River to flood the KD bridge for only the second time in recent years. These rising water levels have brought gleeful elephants flocking to swim in the refreshing pools, dousing themselves in thick, wet mud afterwards for an effective sun- and bug-shield. Few sights can bring more joy than these sentient giants trumpeting and rolling with pleasure in the water. Keep reading to find out what other awesome sightings we have been having so far in 2022!
Lions
A consistent split is being seen in the River pride of late - with an emerging breakaway group of 3 females, 3 sub-adult males and 2 cubs often sighted apart from the main pride. As mentioned in previous reports, this behaviour is not unusual once the numbers swell upwards of 20 individuals. In-fighting over food becomes more fierce than usual and young cubs especially will suffer from not getting enough to eat. Apart from these, the dominant males Hosi and Socha have been wandering in and out of the area - moving between their scattered females - and the remaining 16+ members of the pride continue to reign supreme across the traverse. 
A River pride lioness on the hunt
On one occasion, guide Nick was enjoying a tranquil sundowner drink at one of our favourite lookout spots over the Klaserie River when pandemonium erupted nearby, signalling some impala clearly under attack. By the time our guests had rushed back on the vehicle and zoomed in the direction of the ruckus, the kill was already over and the pride were fervently feeding over the scraps of 4 or 5 impala babies. A grisly scene!
Leopards
New year's day started the leopard sightings off with a bang as the juvenile cub of the shy Island female - Marieps - was spotted relaxing in a knobthorn tree. After posing for some photos, she decided to elegantly descend, allowing Nick to capture some picture-perfect moments. The Pale Male was also spied from the pool deck, moving on one of his well-trodden routes along the river and several sightings of some unknown cats, including a big male with a kill, added to the headcount. 
The showstoppers of the month, however, were undoubtedly Manzi, her two cubs and her independent daughter Xivindzi. As Xivindzi pushes further away from the core of her mother's territory, we have seen her venturing SE towards the airstrip and beyond. As a central part of our property, we hope she likes what she sees and settles in! 
On one particular occasion towards the river, guide Nick spotted a curious hyena hovering in the undergrowth. After a few minutes of searching for an answer to this behaviour, he finally found it with an impala carcass balanced perfectly in the nook of a leadwood tree. Despite this initial victory, it wasn't until Matt also arrived on scene that Manzi appeared with her 2 little ones in tow. For two days, our guests luxuriated in this bucket list sighting of 3 different leopards until, on the final day, it got even better with the arrival of Xivindzi bravely looking for scraps from mom once more! Despite her bold attempt to join in, the last slithers of meat were accidentally donated to the patient hyena below by one the cubs - an all too common occurrence.
Manzi's cub with an impala kill
African wild dogs
Despite track and sign of the painted wolves moving in the area, there were only a few sightings of these endangered carnivores enjoyed by our guests during January. Fortunately for one particular guest and an avid wild dog fan, one of these fell during his stay. Following their haunting "hoo" contact call, the 27-strong pack was located at the airstrip one morning looking somewhat distressed. For some 20 minutes they agitatedly stared in the direction where we knew some lions to be laying up, calling for a misplaced comrade. We feared the worst. Eventually, though, with seemingly no sign of their missing pack member, the dogs moved off as one, trotting through the bush at pace. For almost half an hour we followed behind, watching them drink from the KD bridge before landing a lightning-quick impala kill nearby, one pup proudly showing off the head as the packed continued to push on. Showing no sign of stopping, we finally left them to disappear into the distance after an incredible morning in their footsteps, none the wiser of whether they managed to relocate their fellow dog.
Other sightings
From heavily pregnant hyena to baby tortoises taking their first steps in the world, the bush continued to amaze in every way throughout January. The flooded river delighted all kinds of colourful birds and insects and the brilliant green vegetation provided the perfect backdrop to sunrises and sunsets so beautiful, they could not be adequately described with words. 
Elephant, buffalo, rhino, giraffe, hippo, zebra and a plethora of antelope scattered themselves across the bushveld as always, turning every safari into a glorious game of "hide and seek"! Being in the wild and open system of the Greater Kruger, every animal here is free to move in an unfenced area of two million hectares - or 20,000 square kilometres. With that in mind, it is always a special treat when any animal chooses to call our little piece of paradise 'home'. 
Words by Emily Whiting
Photos by Nick Smith and Emily Whiting